Sept. 26, 2019 — In a national press release issued today, leading AIDC industry manufacturer Zebra Technologies recognized CSSI's implementation of a customized warehouse management system (WMS) at North Central Sight Services (NCSS).
As discussed in CSSI's case study and video related to this project, NCSS provides services and employment opportunities to the blind and visually impaired from its base in Williamsport, PA. Operations include light manufacturing/assembly and warehousing. NCSS turned to CSSI due its struggles with outdated mobile computers and ineffeciencies in inventory management processes.
As part of the solution:
CSSI created customized warehouse management software specially adapted to the needs of users who were visually impaired.
CSSI, a certified Zebra Solutions Partner, utilized Zebra's MC3300 Android mobile computer to ensure ease of use, computing power, and a long life cycle on the Android roadmap.
CSSI integrated the WMS and handhelds with the Dynamics GP / Great Plains accounting software used by NCSS. CSSI provides support and training for GP as part of its menu of services.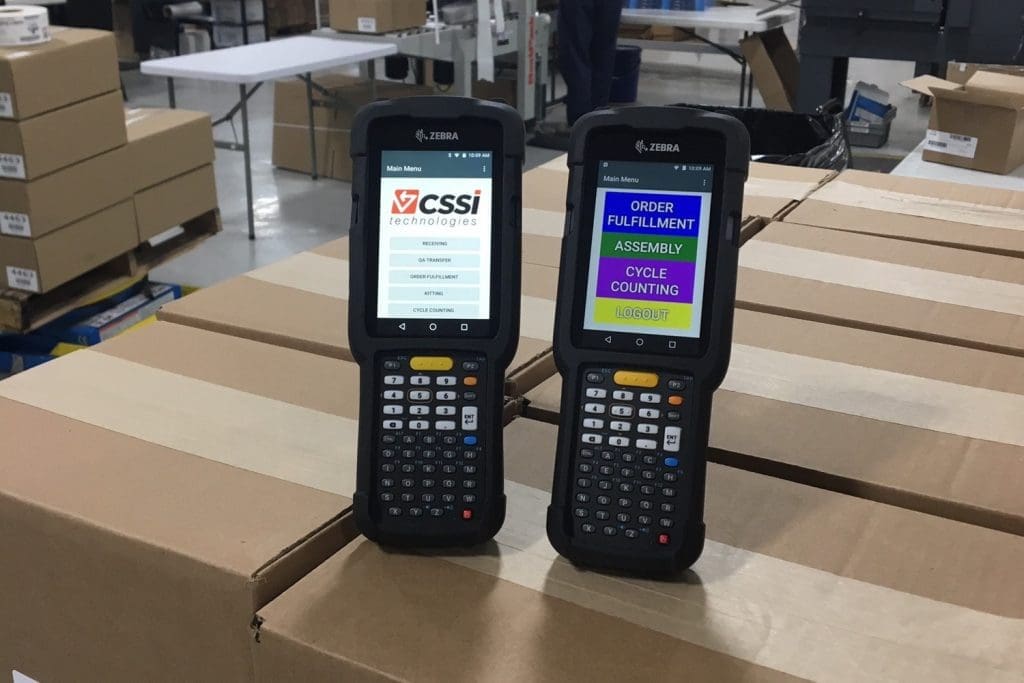 Read Zebra's press release here: