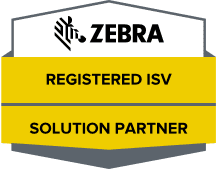 CSSI Technologies is proud to announce that it was been designated as a Registered ISV (Independent Software Vendor) by leading industry manufacturer Zebra Technologies. This adds to CSSI's longstanding status as a registered Solution Partner with expertise in Zebra's rugged handheld computers and printers, and recognizes CSSI's continuing investment in software development resources.
"We continue to expand our team of experienced software developers at CSSI Technologies," said company president Joe Tosolt. "I believe our software development capabilities are highly complementary both to our skills in barcoding and mobile computing, and also to our overall expertise in improving productivity within manufacturing, warehouse, and transportation environments."
CSSI is ideally positioned to help companies select the optimal Zebra hardware solution, while also creating custom-fit software solutions which maximize the purchase benefits. For example, in early 2018, CSSI launched WMS by CSSI, a warehouse management software package which enables companies to efficiently track and manage inventory. WMS by CSSI was developed to run on the Android operating system, making it a natural fit with Zebra's new Android MC3300 handheld computer.
To discuss how CSSI might help you with software to be used on Zebra handheld devices, please contact us today.