Microsoft Teams Push-To-Talk (PTT) Available On Zebra Rugged Handhelds
Whether they are in the warehouse, on a production floor, at retail, or in a delivery truck, your workforce is not sitting at a desktop. And yet you still need to quickly reach people in order to maximize communication.
Zebra's Workforce Connect software has long enabled companies to integrate with their PBX in order to create seamless connectivity for mobile workers through a unified mobile solution. Now, taking connectivity a step further, Zebra and Microsoft have announced a joint offering designed to support frontline workers in Teams through the Teams Walkie-Talkie app, now available on a range of Zebra mobile computers.
See the Microsoft announcement here: https://news.microsoft.com/2022/01/12/microsoft-announces-new-research-and-technology-to-empower-millions-of-frontline-workers/
Frontline workers have very different communications and device needs… With walkie-talkie in Teams on Zebra devices, we are providing a single solution for frontline workers to communicate and collaborate.

Nicole Herskowitz – Microsoft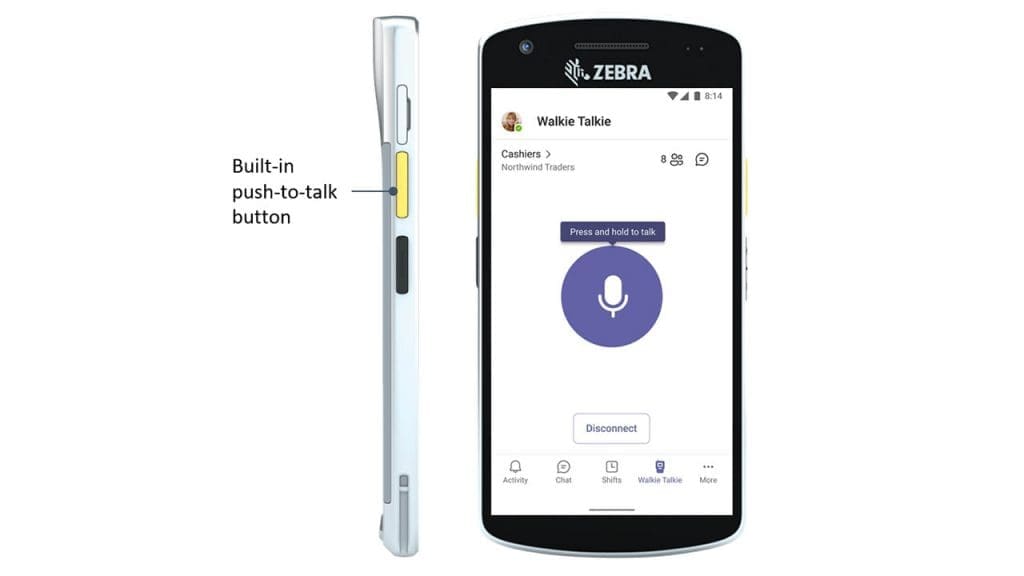 Teams is the dominant workforce communication tool in use today. However, frontline workers require a level of rugged durability, long battery life, and enterprise control which Zebra is uniquely positioned to provide. Now you can utilize Teams on handheld devices through the Walkie-Talkie app. As a Zebra partner, CSSI is able to work with you to specify the optimal mobile device for your staff, and to integrate that device with your systems and processes.
Contact CSSI to arrange a demo.