GP supports you with supply chain management tools and capabilities which improve your business visibility and save you time. Some of the handy features include:
Inventory control – maintain control of your inventory with a solid view of stock levels (take a look at CSSI's WMS for further enhancement of inventory control)
PO generator – GP can proactively suggest purchase orders based on order points and min/max settings
Purchase Order Processing & Receiving – automate your purchasing and approval processes. Accommodates partial shipments.
Available to Promise – accurately determine what inventory you have available to sell, and project when more will be available.
Bill of Materials – track components and sub-assemblies used in your manufacturing and assembly operations.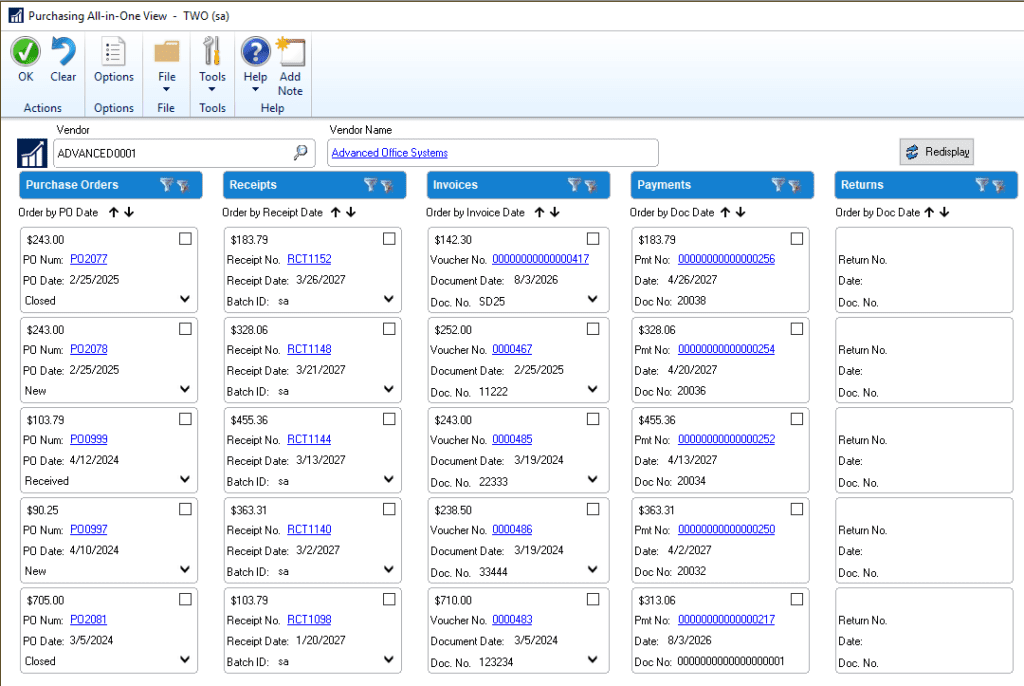 Learn more about GP's Supply Chain Management capabilities: