Waive Finance Charges in GP
If you issue monthly finance charges, and you have some of those customers who never pay theirs, you can easily waive these finance charge transactions in GP. By using the Waive process, this will reverse the posting of the original finance charge.
And then when you drill down to that the finance charge, you can see that it's been Waived.
You can also view waived finance charge totals in SmartList by Life-to-Date (LTD), Year-to-Date (YTD) and/or Last Year (LYR).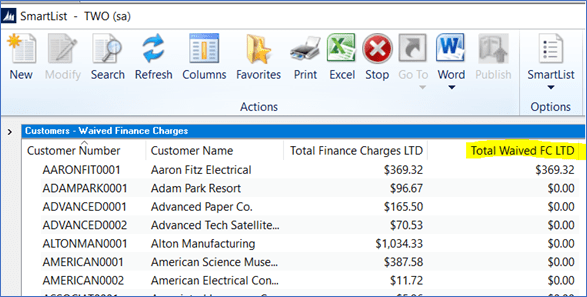 Do you need GP technical support or training? CSSI's experienced Dynamics GP pros are ready to help. Contact us today for help.