Do you need to reopen a closed purchase order in Dynamics GP?
A closed PO can be re-opened as long as it hasn't yet been moved to History. You won't be able to change the quantity on the existing line items but you can add new line items.
Go to Purchasing > Transactions > Edit Purchase Orders. Enter or select the PO Number then change the Purchase Order Status to "Change Order". Click on Process.
This PO will then be available again in the Purchase Order Entry window.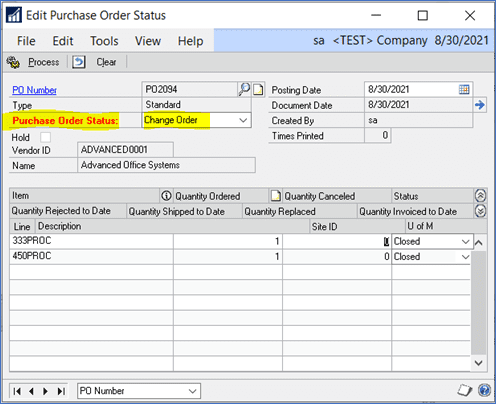 We hope you found this tip useful. Contact CSSI for personalized GP support and training.