GP Purchase Order Quantity Tolerances
Receipts against purchase orders don't always match up perfectly with what you expected to receive. Here's how to set up Shortage and Overage quantity tolerance percentages in GP to limit the quantity received on a PO receivings transaction.
1. To enter percentages for sales inventory type items, go to Inventory > Cards > Item Purchasing Options.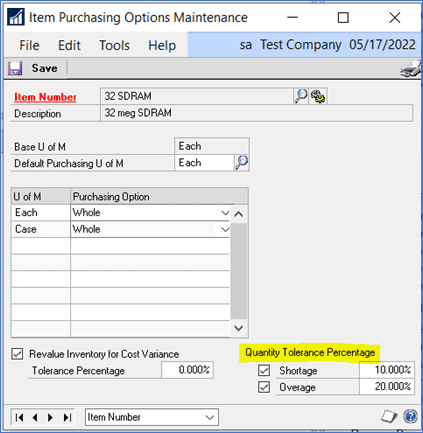 2. To enter default percentages for non-inventoried items, go to Purchasing > Setup > Purchase Order Processing.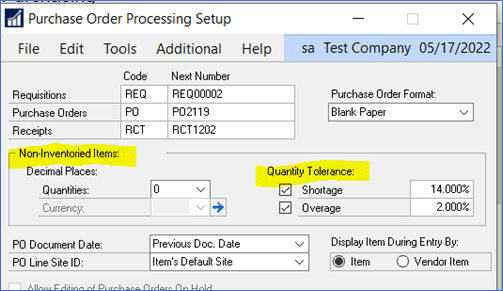 3. When you try to Receive an item, greater than the Overage tolerance, you'll receive this message.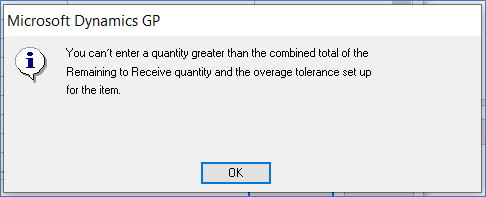 4. If you receive a quantity less than the Shortage tolerance, the remaining quantity will automatically be cancelled on the PO.
For instance, if you order a quantity of 100, receive 91 and your shortage tolerance is 10% then the remaining 9 will be cancelled.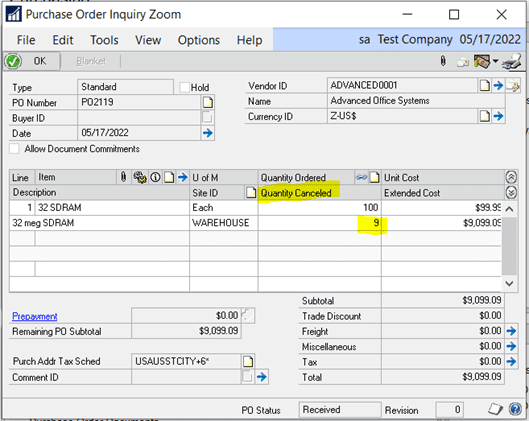 Need More GP Help?
That's it! If you need more support for setting up purchase order quantity tolerances in GP, contact the GP team at CSSI. We are happy to offer helpful, friendly GP support for you and your team!